The web site for the WACC hall is

http://www.wacvc.org.uk/

The address is:
Stafford Hall
St.Barnabas Road
Walthamstow
London E17 8JZ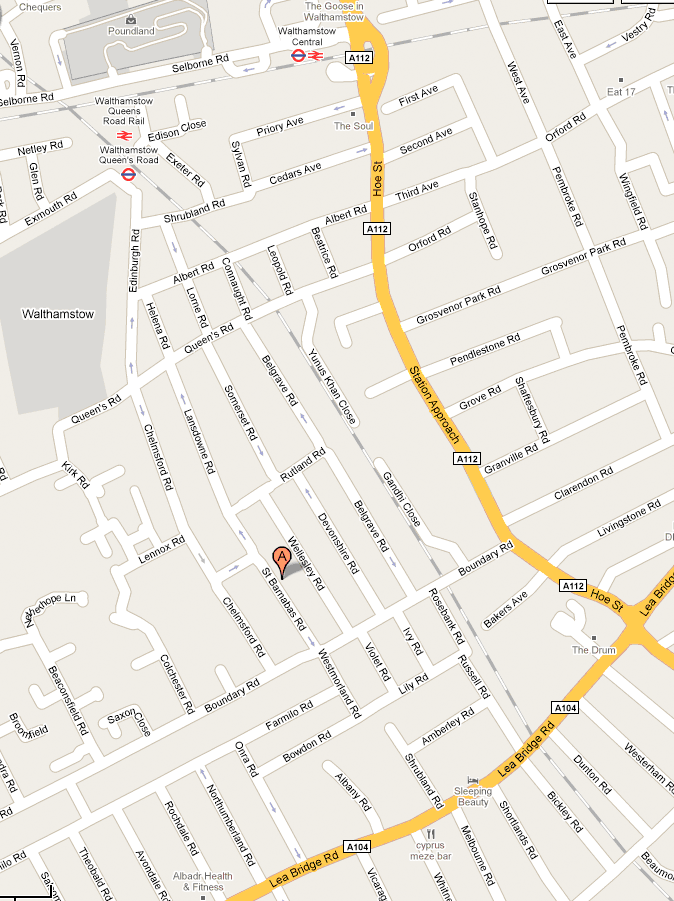 The useful station is just off Hoe Street which is Walthamstow Central on the end of the Victoria Line. To get to WACC from Walthamstow Central walk down Hoe St (turn right or south at Hoe St). Take the first major road on the right at traffic lights (Queens Road). Then take the fourth on the left, Landsdowne Road which leads into St Barnabas Road. When you get to the impressive looking church you will find the WACC in the distinctly unimpressive green hut next door. But it is only unimpressive from the outside. Inside it is quite something.

Parking. Most of Walthamstow is subject to a parking control order, but you can park on several of the roads off Lea Bridge Road (the yellow road at the bottom of the map (including Shrubland, Shortlands and Russell). There is also a large public car park in Stanley Road (on the map this looks like a clenched fist with a thumbs up), close to the junction between Lea Bridge Road and Hoe Street. But you will have to pay for this. There are some free parking spaces in St Barnabas Road but it is not easy to find them.